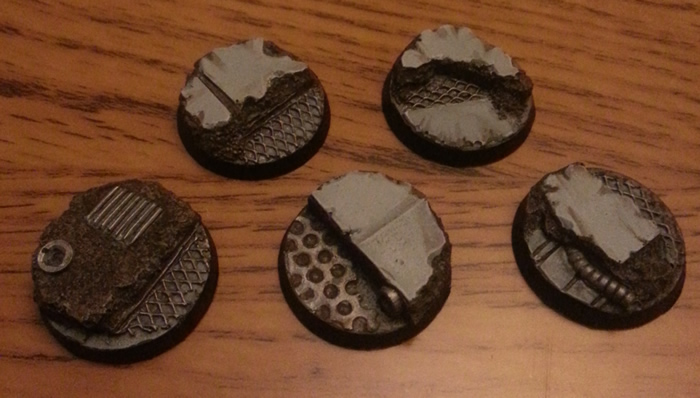 It's easy to get yourself lost in a bundle of projects. It's been almost year since I've posted anything on the website and I have clearly been neglecting Krakon and the product range. There hasn't been much interest, which is a definite factor in curbing enthusiasm.
I would like to start a regular progress and idea blog on here to help get back into the swing of plans and ambitions. Krakon Games is a bit of am umbrella name for all my projects that I wish to release in some form to the public, rather than my personal pieces, so I will make every effort to keep anything you will be able to get hold of within this realm.
Plans ahead:
Expand the base ranges into relevant new base sizes. In regards to Sci-fi, this will be 50mm round and small oval for the Xenos range and 32mm round and small oval for the more industrial styles.
Explore potential for fantasy round bases – whether to expand on bevel skirmish base ranges, or a new chamfer round range with fantasy theme(s).
Design small map-style structures for using with campaign maps and board games. This will include features such as wizard towers, towns, bridges and mines.
Plan a base accessory range, including the likes of small familiars, animals, debris and props.
The challenge to myself is to look into or work on one of these 4 points each week.
Watch this space!