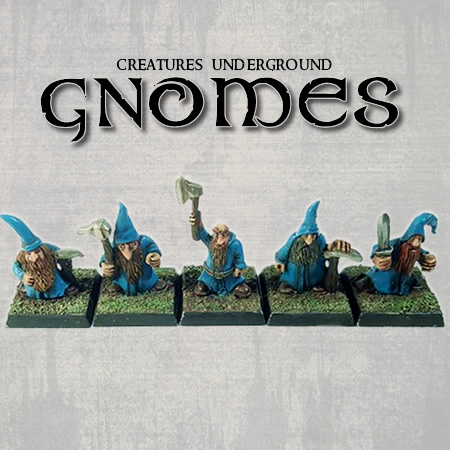 For those of you who frequent Facebook, it will come as no surprise that we will be launching a small project on Kickstarter to produce some metal Gnome models. If you attended ROBIN, you got to see the first resin casts of the models. Here's our fledgling display table from ROBIN: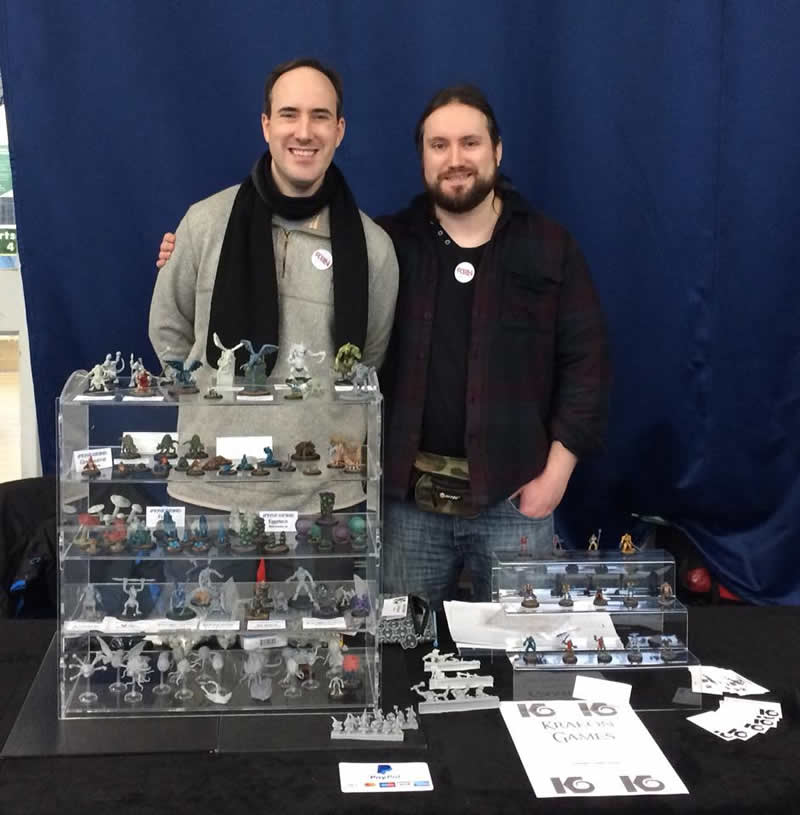 No, not us! My brother is 6 foot tall. Right at the front there, those tiny grey things.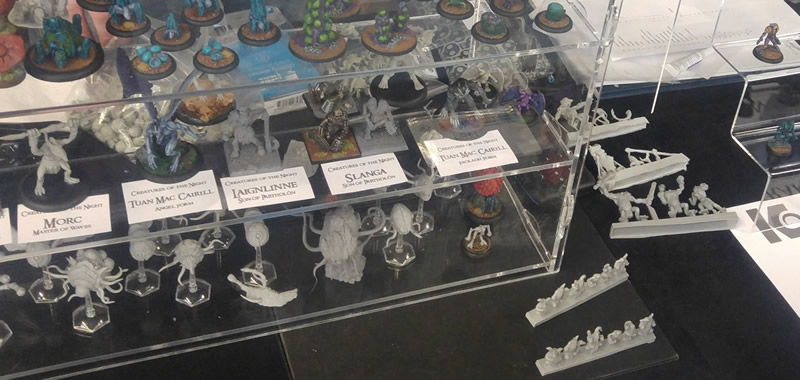 No, not the Overlords. Those.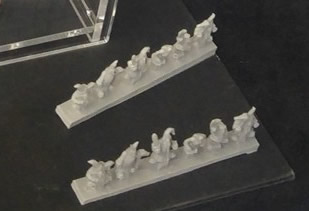 See, they're tiny!
I spent some time this week painting up the thumbnail-sized earth men.
They scrub up quite nicely, and being so small, quite quickly too. Here's a scale shot next to an old drinking buddy of theirs.

Gnomes will be heading to Kickstarter this weekend – like tomorrow. So, stay tuned.